This past Christmas we all decided to make crafty gifts – Kim knitted us gifts and I promised to redo Kim's and Kat's personal blog layouts.
Lets start with Kim's: she had her layout since 2008. Even though at the time she liked vector-y green foilage she has been begging me to make something that was more her style. Kim is our knitting/sewing machine so I wanted to capture all of her craftiness with a hint of vintage style. I would like to point out little details like the button images near the comment links. Or the graphics on the quote box and comment box… this layout was seriously fun to make.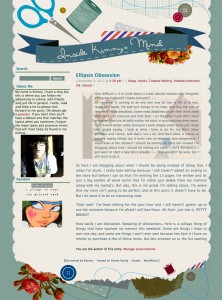 Next up is Kat! Her last layout was of Kanon so she was ready for a facelift on her blog as well. She liked Kim's hobby/craft layout and wanted something to also reflect her style and hobbies! Which lead me to make this: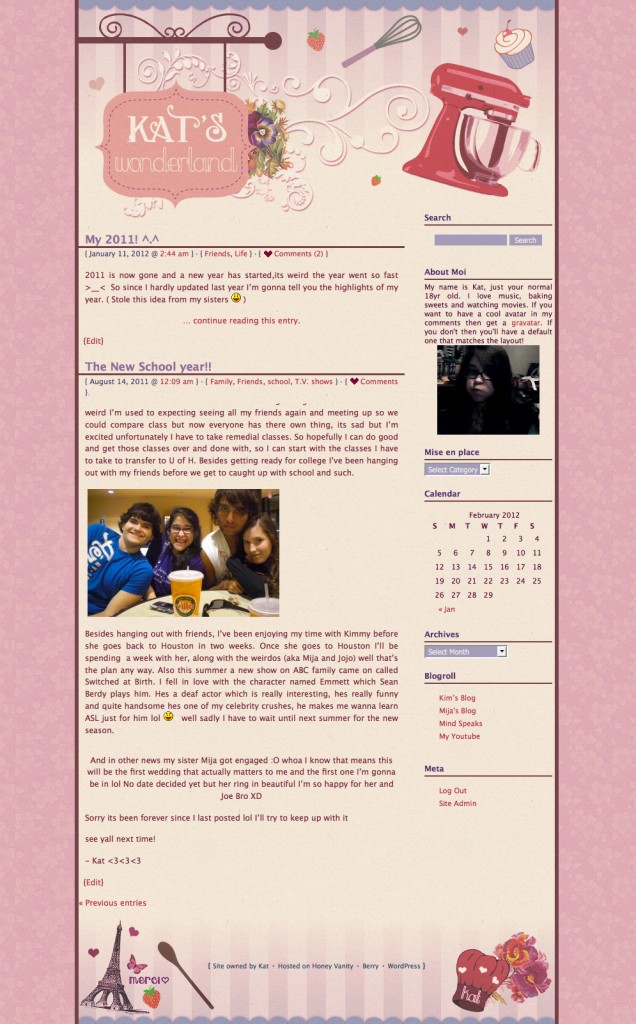 WordPress is so amazing…coding simple layouts like this only takes a few minutes and I loooove it! Hope the layouts truly show their personalities!
This post was written by:

MIJA VERA - (view all posts by Mija)
Mija has been a designer for the last 15 years. She is a paper obsessed fiend and loves working on new projects while listening to her kids and Maine Coon cat chatter around the house. You can email her at mija@mind-speaks.com