International Sailor Moon Day is fast approaching and I am donating a Bow 3DS case to the cosplay contest. I'm also creating some bracelets and charms – here are a few examples of some of the pieces I made. What do you guys think? Enough moon power to get you hyped for the event?
We finally have an Etsy store! Check out the main navigation above to browse our items! Hopefully we can add some more geeky and non-geeky items soon!

ALSO – if you add our Instagram and comment on the picture in the account, you could win this bracelet!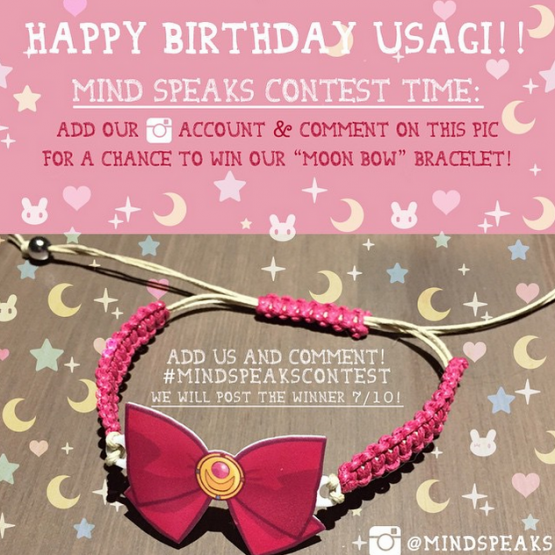 This post was written by:

MIJA VERA - (view all posts by Mija)
Mija has been a designer for the last 15 years. She is a paper obsessed fiend and loves working on new projects while listening to her kids and Maine Coon cat chatter around the house. You can email her at mija@mind-speaks.com