Dragon's Lair in North Houston

A new comic book/board/card game store has opened in North Houston! We went to 3 different events at this location: a board game demo night, magic the gathering night and a comic book release day. Each event was awesome and fun!
At first glance, the store is huge! They have a really appealing layout, a section for board/card games, a section for manga, comics, toys, tables for playing games and a totally awesome kids section! Seriously, this kid section has bean bag chairs, a tv playing cartoons, plushies and kid books/games and comics! I can't wait to have our daughter come pick up her chibi kid comics over in this corner!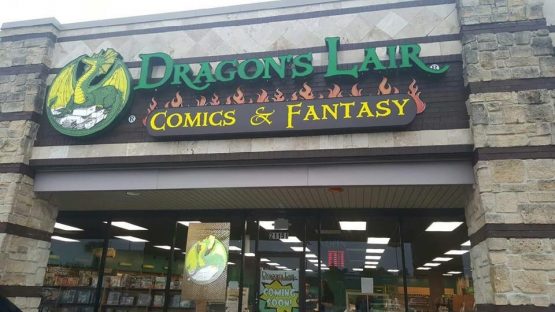 Let's break down the store sections.
Their events are pretty fun as well! We love going to game board demo night which usually runs on Mondays. The tables get pretty filled up with Magic and Pokemon players though so you gotta go in early to grab a spot to play!
One of the coolest things about this place is that they have a shop cat. Not just any type of cat, a Maine Coon! As a Maine Coon owner, I can say that these massive teddy bears are an amazing breed to have around people! His name is Odin and he is beautiful! (This pic is from their facebook)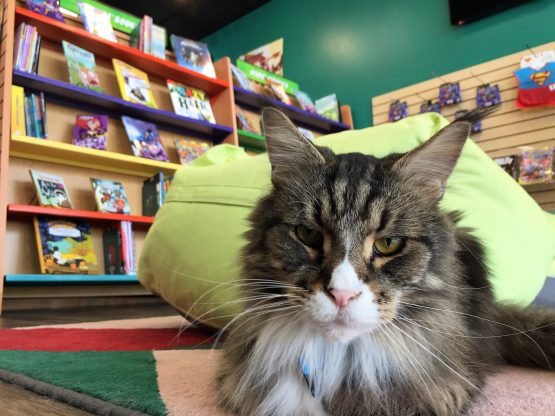 The staff is super helpful, they read current comics, play tons of games and they really know their products. We have discovered many games through their suggestions! The owner, Robert is awesome as well! You can tell everyone on staff really enjoy games and comics. Far too many shops have an almost elitist feel but this space is totally safe and fun.
If you ever visit, you guys should play Mice and Mystics and Downwood Tales expansion, my husband and I play tested the game! Our names are in the play book for the expansion!
The store is located at: 21151 Tomball Pkwy, Houston, TX 77070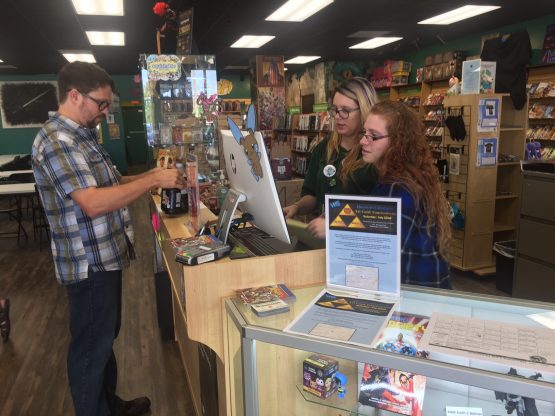 This post was written by:

MIJA VERA - (view all posts by Mija)
Mija has been a designer for the last 15 years. She is a paper obsessed fiend and loves working on new projects while listening to her kids and Maine Coon cat chatter around the house. You can email her at mija@mind-speaks.com