Madeleines- No pan no problem-

I'm sure everyone have seen these shell like cakes at any Starbucks and wanted to make them but your first thought is "don't have the right pan for them".  Don't worry no pan no problem! These delicate sponge cakes work with any pan!
Ingredients you will need:

4 eggs
1/4 teaspoon salt
2/3 sugar
1 teaspoon vanilla extract
1 cup flour
1/4 cup butter, melted

You will need any pan you have (cupcake,heart, snowman… etc.)
Beat the eggs, salt and sugar together until the batter begins to thicken (about 8 minutes with an electric mixer on low). Toward the end of mixing add in the vanilla. Stir in the flour. Then stir in the melted, cooled butter. Quickly spoon the batter into the prepared baking pan. (Make sure you butter/grease your pan so they will come out more easier) Bake at 375°F till golden brown.
Dust them with powdered sugar and there ready to eat!!
I ended up uses a bite sizes brownie  pan that ended up working great but I do want to invest in a Madeline pan <3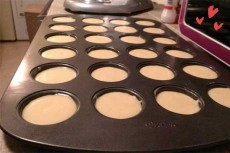 This cute dense cake is perfect for any cup of coffee or tea :9 Hope you guys enjoy this if anyone decides to make them please post pics!!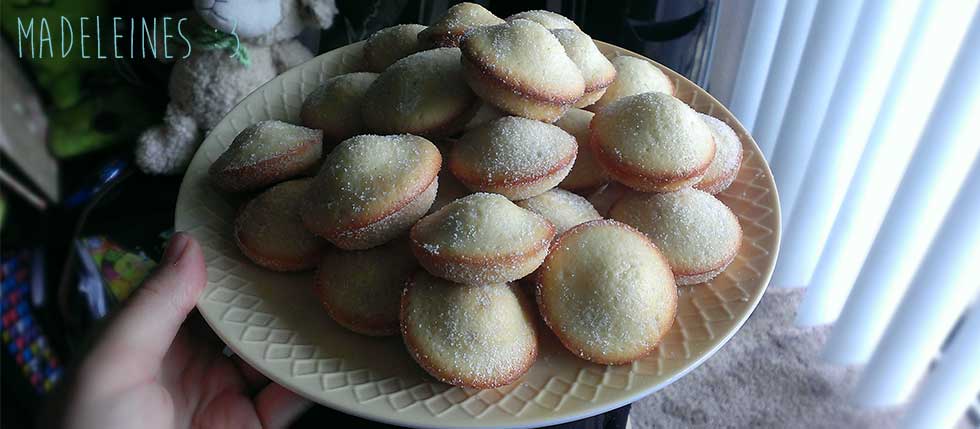 This post was written by:

KAT VERA - (view all posts by Kat)
Kat is a lead pastry chef. When she isn't in the kitchen she's traveling space and time with Doctor Who and solving mysteries with Sherlock. Email her at kat@mind-speaks.com