Things you will need:
Hot glue gun
fake flowers
hair tie
or clip
or hair band
matching felt or fabric
Scissors
bobby pin
Just pick the type of clip or hair band or tie whatever you like using the most and grab your trusty glue gun and have at it. Just be very careful when using your glue gun because I've burned myself sooooo many times. So please be careful. For some, it might be difficult to glue the flower/leaf to the clip so I use felt as a base. Its easy to hide and it holds.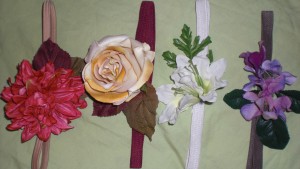 Head Bands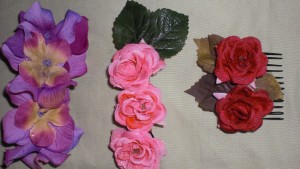 Clips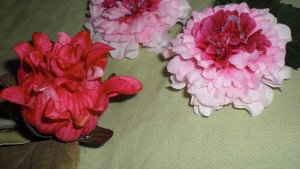 More clips
I plan to make a how to video for this entry too. I just take my time. >.< Sorry about that. I still owe one for my last entry as well.  Look forward to that and to the next entry. :3
This post was written by:

KIM VERA - (view all posts by Kim)
Kim works as a museum Copywriter and helps out with events from time to time. When she isn't working or blogging, she is probably off taking a nap. Feel free to email her at kim@mind-speaks.com