Summer Idea – sweet treat

Summer is officially over but fresh tasting desserts never go out of season. This recipe has been my go-to crowd pleaser and as a plus, it looks pretty fancy. This quick and easy recipe is very hands on so it's nice to do this with kids or a group of friends. So you're wondering, "Kat, what is this amazing recipe you are talking about?" I'll cut to the chase.
I found this recipe during Fourth of July and quickly fell in love with it. When it comes to cake I prefer light and delicate compare to typical buttercream iced cakes. The first thing that comes to mind is trifle! This recipe calls for pound cake but I paired it with angel food cake instead, to give it more texture. So enough talking, here is the recipe!
~Mixed Berry Trifle~
Ingredients
2 cups of heavy whipping cream
1 cup sour cream
1 cup cold milk
one 3.4 oz package of vanilla pudding mix
one Box mix of angel food cake (you can be fancy and more your own cake by scratch)
Mixed berries (Strawberries, Blueberries, Raspberries, ect)
Here are your ingredients.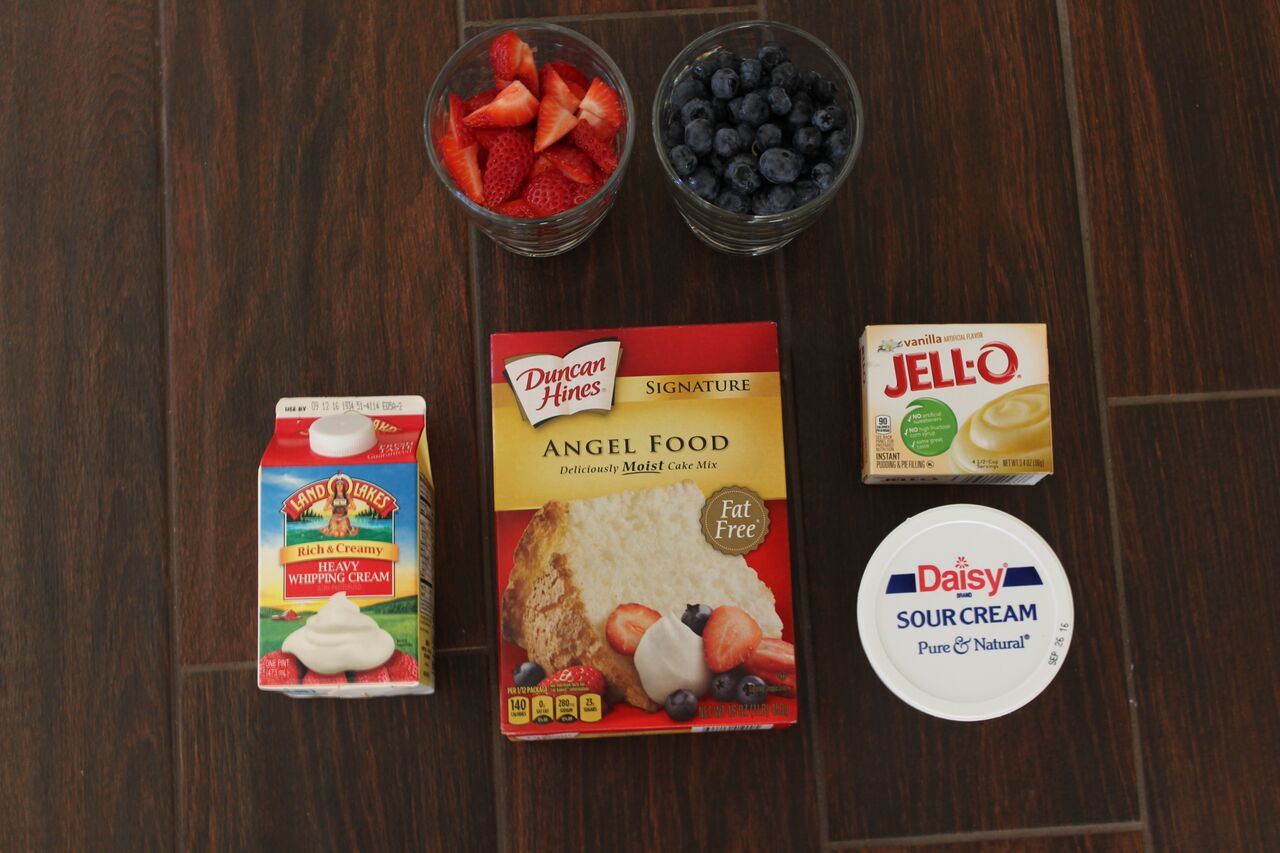 In a stand mixer, whip the cream until stiffed peaks form, then set aside. In a large bowl, beat the sour cream, milk and pudding until it thickens. Fold in the whipped cream and set aside.
Here is the fun part… the assembling! I used glass trifle cups but any container will work out but seeing the layer is a nice presentation. Cut cake into cubes, place first layer of cake then place berries over cake then add pudding mixture – repeat till you fill your container.
Refrigerate for 2 hours then you are all set! This is an amazingly easy way to make a fancy looking item on the cheap!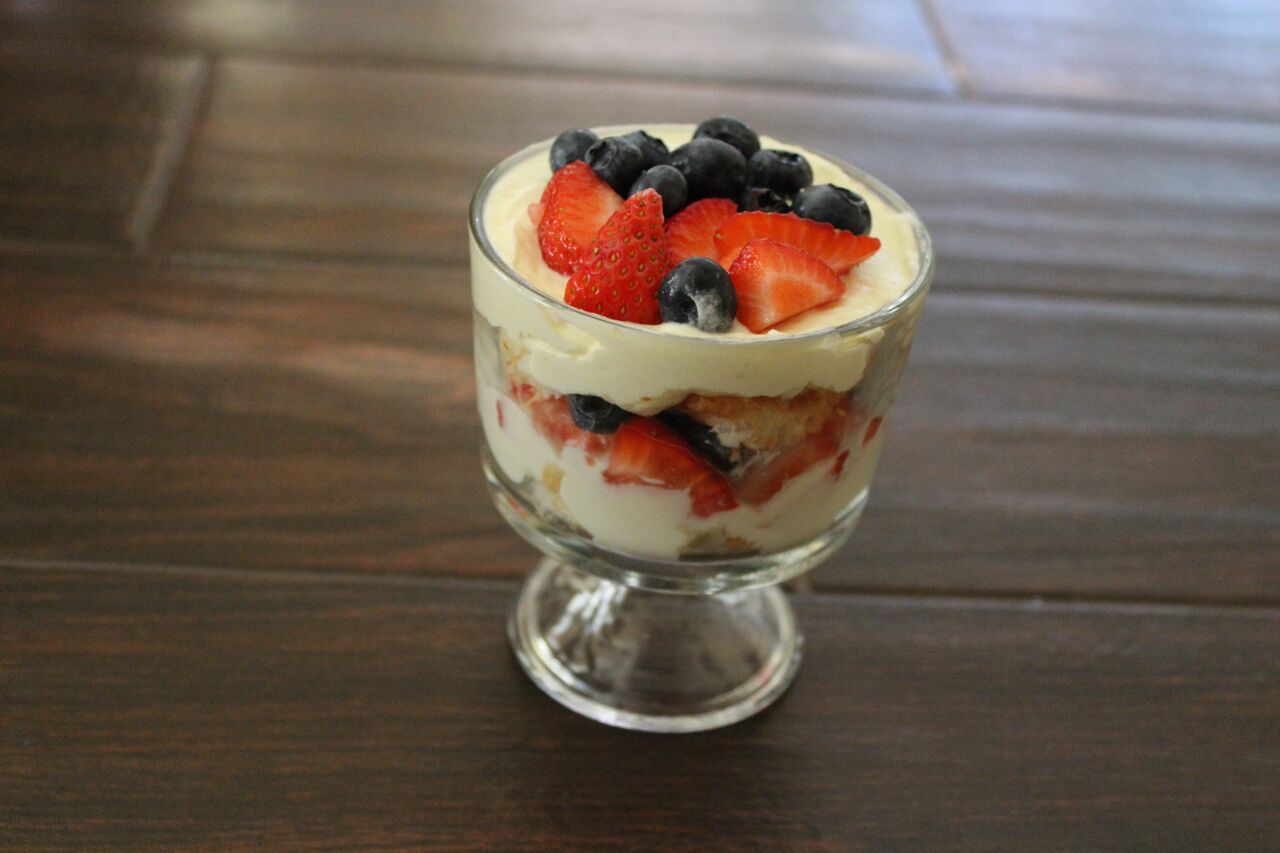 This post was written by:

KAT VERA - (view all posts by Kat)
Kat is a lead pastry chef. When she isn't in the kitchen she's traveling space and time with Doctor Who and solving mysteries with Sherlock. Email her at kat@mind-speaks.com