Daily Fall Planner Download

Hey guys!
I wanted to drop a free template for download. It's a daily planner page, you can add your tasks, goals, food and water intake. There is also a section for notes. I made the page on US Letter size, with fall colors. Crop marks and bleed added to cut down.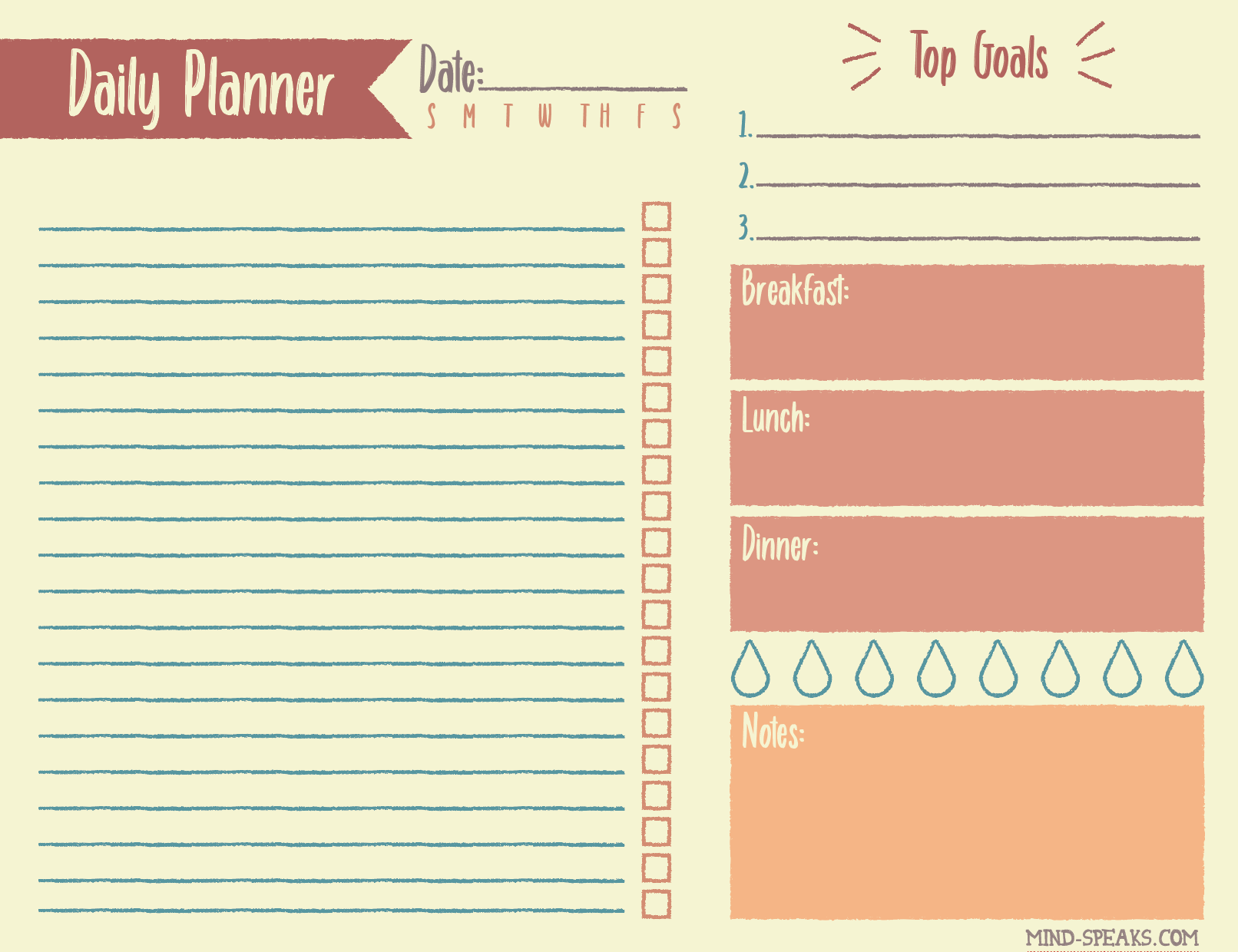 If you like items like this, please let us know with a comment and we can add more downloadable goodies! Free download below.
This post was written by:

MIJA VERA - (view all posts by Mija)
Mija has been a designer for the last 15 years. She is a paper obsessed fiend and loves working on new projects while listening to her kids and Maine Coon cat chatter around the house. You can email her at mija@mind-speaks.com