The Better Melon Interview

Jane over at The Better Melon created a wonderful Facebook Community that focuses on Stationery creators and their shops. She asked me to chat about my process and how I promote Mind Speaks. Even though Mind Speaks has been around for a bit, I am still learning how to promote, connect and create online.
I've done a few interviews in the past but this was the first time I've participated in an audio interview. Jane really helped me feel less nervous and she asked insightful questions.
I ramble alot – if you're curious on our sit down you can read or listen to my gibberish over here: The Better Melon.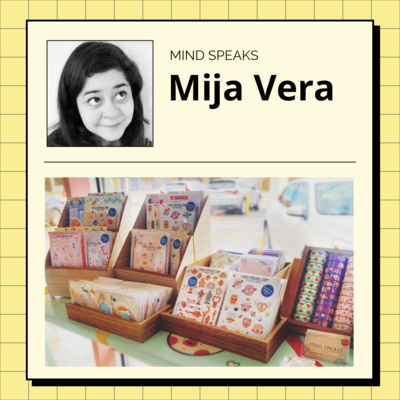 I had fun talking with Jane, drop a comment over at her blog if you get a chance to listen!!
This post was written by:

MIJA VERA - (view all posts by Mija)
Mija has been a designer for the last 15 years. She is a paper obsessed fiend and loves working on new projects while listening to her kids and Maine Coon cat chatter around the house. You can email her at mija@mind-speaks.com