We are doing our first even in Houston, Texas. It'll be at the Honey Art Cafe! We added an events tab to the navigation so please check it out!
Winter Art Market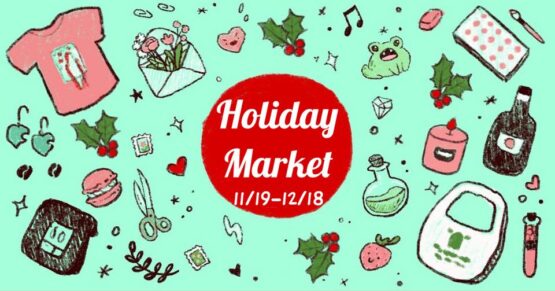 When: December 3rd | December 10th 2022
Where: Honey Art Cafe | 3516 S SHEPHERD DR Houston, TX 77098
We'll be bringing all our new washi tape designs, memo pads, sticker sheets, die cuts and stationery packs! We even have a cute Gashapon Machine to get charms and buttons from!! Keep up with us on our Instagram for more media of us prepping!
This post was written by:

MIJA VERA - (view all posts by Mija)
Mija has been a designer for the last 15 years. She is a paper obsessed fiend and loves working on new projects while listening to her kids and Maine Coon cat chatter around the house. You can email her at mija@mind-speaks.com