Seriously had trouble coming up with a nice Valentine's gift for my boyfriend, Jody. First of all, I am not a romantic person nor the type to put much thought into gifts but Jody is someone amazing so I figured I should think of something cute and mushy!! Or as my sister Kim puts it….embracing the cheese!!
So I pondered: wouldn't it be cool to design my very own wine or lemonade bottle to fit our relationship? Make a gourmet picnic and surprise him for a nice lunch?
Things I needed for the bottles:
Now, I designed and printed out labels of a vector drawing I did of us. I am 5 feet tall and Jody (boyfriend) is a mere 6 foot 3 soooooo I drew the image of him towering over me. Printed on full page labels, cut to size and placed over the bottles.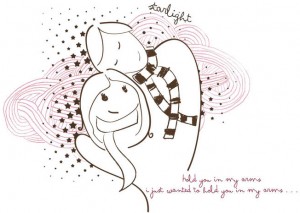 I took Mod Podge, and brushed over the label and bottle over night. Thanks to Kim for this tip! Dried like a charm – cleaned bottles and added my juice with my trusty funnel!! And ta-da! Fancy customized bottles! My valentine for my dude!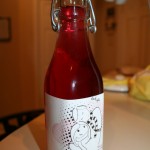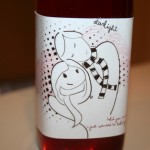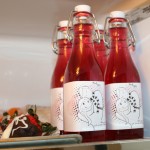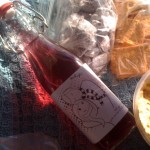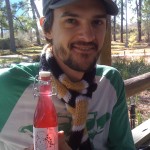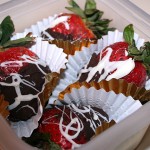 He seemed to really dig the bottles and I had a great time making them!! Again, thanks to Kim for all the help <3!!
This post was written by:

MIJA VERA - (view all posts by Mija)
Mija has been a designer for the last 15 years. She is a paper obsessed fiend and loves working on new projects while listening to her kids and Maine Coon cat chatter around the house. You can email her at mija@mind-speaks.com