In celebration of Valentine's – I made some sticker sheets to help spread some love. I like the cute doodles so much I also made some matching little cards you can print and cut to pass out to your friends! These fit into 4-bar envelopes. You can also punch a hole in the corner and use them as hang tags or tuck them into that box of chocolates you have for your sweetie.
I keep meaning to post more templates or printable images on here. The most active you'll find me is on our Instagram: MINDSPEAKS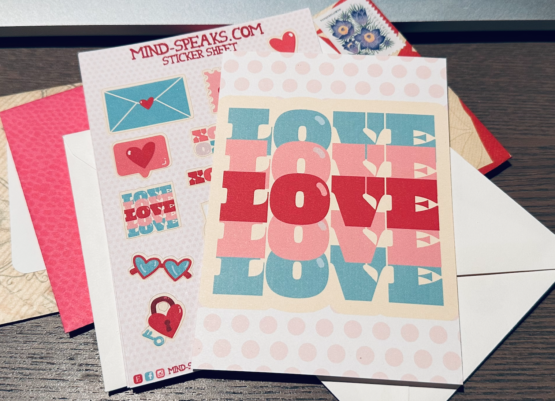 Download the pdf below.
If you want the matching sticker sheets, you can find those over on our Etsy.

This post was written by:

MIJA VERA - (view all posts by Mija)
Mija has been a designer for the last 15 years. She is a paper obsessed fiend and loves working on new projects while listening to her kids and Maine Coon cat chatter around the house. You can email her at mija@mind-speaks.com